BODtech is a company that specializes in producing goods made out of alluminium, brass and steel.

We provide a vast range of Products thanks to highly advanced machinery and highly qualified workers.

Our products are of very high quality, and we are constatly offering more goods. We can also produce special elements, according to customer wishes.

We will gladly cooperate with you!
Our products are made of: Alluminium, Brass, Znal, ABS, Stainless Steel and Carbon

If you are searching for products made out of other materials - please contact us. We may help you.

In our machine facility, we use:
- Investment Casting, Die Casting, Gravity Casting, Forging, Surface Treatment.
- all details are made through CNC machines, thus assuring highest quality.
Copyright 2019,
Any questions?
tel. 503 834 570
bodtech
Write to us:
bodtech@bodtech.pl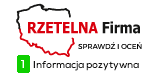 Ta witryna używa ciasteczek. Pozostając na stronie zgadzasz się na ich użycie.
Aby dowiedzieć się więcej, w tym jak zarządzać ciasteczkami zajrzyj tutaj: Polityka ciasteczek
Aby zamknąć kliknij: Akceptuję!